How to stay on schedule during the holiday season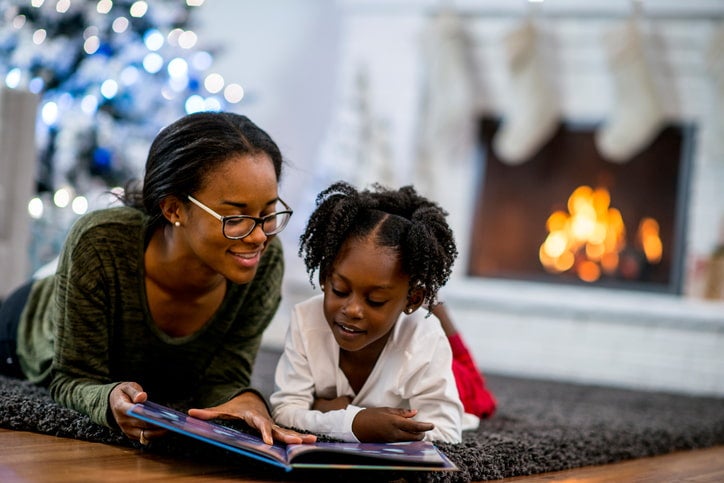 When you have children, the holidays are a fun and magical time. They can also be frustrating and exhausting when disrupted sleep schedules combine with too much excitement and rich food to create cranky, out-of-sorts little ones. How can you maintain a normal schedule during this festive but hectic season?
Make food and sleep a priority. Realistically, there's no way your child is going to be able to stick to the usual sleeping and eating schedule when there's holiday travel, activities, visitors, and everything else that comes along with the season. Understanding this, try to stay as close to the normal schedule as possible, being mindful of how much sleep kids need and augmenting with naps when you need to. Bring healthy snacks along to keep kids from binging on sweets and skipping nutrition. If you can keep their diet and sleep as normal as possible, it will help prevent meltdowns and keep them healthy.
Be clear about your limits. You may be at someone else's house, or you may have a slew of invitations to events. Limit the number of social obligations in order to keep from overstimulating the children, and let your friends and family members the rules for your kids. It helps to be honest and open, whether you're talking about screen time, bedtime, or which foods they're allowed to eat.
Take a piece of home on the road. Bringing along a few comfort items can help kids sleep by making the surroundings feel more familiar. If your children are old enough, let them choose which things to bring, giving them a small bag in which to pack whatever they feel they'll need.
Mind the screens. Over the holidays, it's easy to fall into letting kids have as much screen time as they want. It's not great for their brains, though, so make sure to set limits on the time they spend in front of the television, computer, and handheld devices. There are plenty of fun holiday specials on television, but make sure to use discretion as to how many your kids are allowed to watch, and watch them with them, to help them absorb the lessons in these shows.
Plan for active downtime. The holiday season offers some great opportunities to get outside and play with your kids, whether you're walking around looking at lights or tossing around a ball. In between the big holiday events like family dinners and community gatherings, find ways to build your traditions around doing active things together.
Use the end of vacation to get back on track. Don't wait until the night before school starts to resume the regular sleep schedule. Start thinking about this several days in advance, pushing bedtime earlier by about 15 minutes each night so that you'll be ready to jump back into the school routine.
When school starts back up, you'll need a good preschool or afterschool program, and if you're in Succasunna, NJ, you owe it to yourself to check out Creative Learning Academy. Our most sought-after preschool and afterschool programs in New Jersey provide an integrated curriculum full of fun, engaging, safe activities. Tailored to suit each age, grade, and stage, our programs give children time to relax and interact while still ensuring that their homework is completed and their education supported. For more information, visit our website or call 973.541.8241 today.