Holiday Traditions Around the World to Make Your Own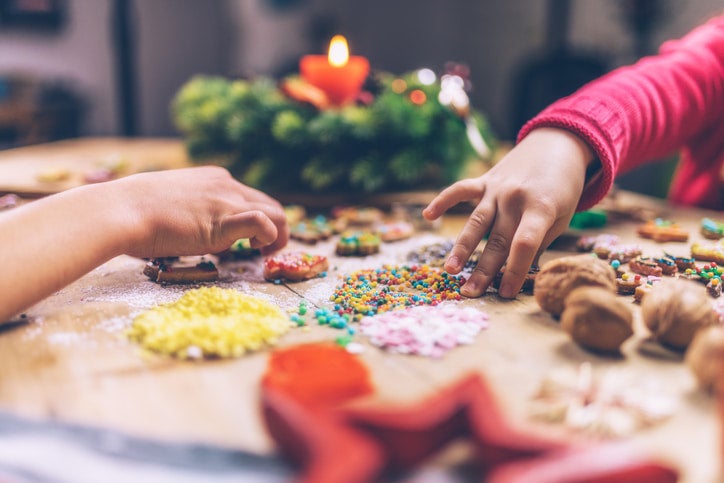 The holidays are approaching, and with them, traditions to celebrate with your family. You probably have traditions stemming from your own faith and culture, or carried over from your childhood, to share with your children. It can be fun, though, to incorporate some new elements. Around the world, people celebrate many different holidays in many different ways. This year, why not take some time to learn about traditions that aren't familiar to you? You might even find some aspects you'll want to incorporate in your own holiday celebrations.
Exposing children to other beliefs and holidays is a great way to help them understand that people come from different backgrounds and cultures, but share some wonderful commonalities. If possible, introduce your children to new holidays and traditions by meeting someone who knows about and celebrates the holiday. If that's not possible, the public library has a wealth of information about holidays around the world, and you can find videos, photos, and activities online to make them come alive. Here are some December holidays to consider.
Christmas and Hanukkah are huge in the United States. Even if your family does not have a foundation of faith, you can teach your children the deeper meanings of these holidays. Reading the Biblical Christmas story, visiting a crèche and singing Christmas carols are all good ways to introduce the concept of Jesus becoming human as a selfless act of love. Visiting a local temple, learning about the Maccabees and their fight for freedom, and creating a Menorah together are all great ways to explore the miracle of Hanukkah with your children, explaining the significance of each element of the celebration.
In Europe, December 6th is St. Nicholas Day. It's celebrated in honor of St. Nicholas, the original Santa Claus, and there are many different legends and traditions that go along with it. One tradition is for children to leave their shoes outside of their doors. Overnight, "St. Nicholas" visits the house, and leaves a small gift or treats inside the shoes. St. Nicholas was known for helping people in need, so giving to the needy might be a good way to celebrate this holiday with your children.
Las Posadas is a festival celebrated in Mexico, Central America, and some parts of the United States. It lasts nine days, from December 16th through the 24th, and represents Mary's nine-month pregnancy and Mary and Joseph's nine-day journey to Bethlehem. Poinsettias figure largely into the celebration, so it might be fun to create a poinsettia out of construction paper with your children.
Kwanzaa is a holiday that honors the heritage of African-Americans. Use books and stories to learn about Kwanzaa's significance, then consider making Kwanzaa candles and celebrating with a feast.
Yule celebrates the Winter Solstice. Some Yule traditions include decorating a tree, singing songs, lighting candles, and making wreaths, all of which are familiar to most kids. If you want to celebrate Yule with your children, teach them about how the days get longer on the solstice and let them make crafts like paper and glitter suns to hang on the tree.
Learning about holiday celebrations around the world is a great way to celebrate diversity. Another way to promote an appreciation of others is to put your kids in a preschool or an afterschool program that's diverse. At Creative Learning Academy, we serve families from all around the Succasunna, New Jersey area, so children in our program get to interact with people who they might not otherwise know, through school or the neighborhood. Our most sought-after preschool and afterschool programs in New Jersey provide an integrated curriculum full of fun, engaging, safe activities. Tailored to suit each age, grade, and stage, our programs give children time to relax and interact while still ensuring that their homework is completed and their education supported. For more information, visit our website or call 973.541.8241 today.