Camp helps teach your child the life skills necessary to succeed as adults. Many of the skills needed to be successful in the 21st century can't be adequately taught in schools. Communication, collaboration, creativity, leadership, socialization, and problem-solving are all skills that can be greatly increased as children explore the world around them in a camp environment.
The right camp can strengthen your child mentally and physically. Learning is about more than grades and test scores. Children can try new activities at camp, and when they succeed at these activities, they grow in confidence and self-esteem. The kind of whole child education provided by time spent at camp provides challenges that help children grow, developing social and problem-solving skills in a supportive community.
Spending time at camp lets your child unplug from technology. The time that children spend in front of screens is a concern for parents and educators alike because it often takes the place of important activities and socialization. At summer camp, kids take a break from TV, smartphones, tablets, and computer screens, and learn to interact with the world around them.
Camp life introduces children to new friends and helps them grow socially. The American Academy of Pediatrics (AAP) recommends unstructured play as essential for promoting a child's healthy social, emotional, and cognitive growth. At camp, children have plenty of time to play and interact, both in structured activities and unstructured free time. Campers learn to communicate with each other, navigate social situations on their own, and solve problems by themselves. What's more, because the people they meet at camp are new to them, children have the opportunity to shed stereotypes they may have felt "stuck with" at school, and explore new sides of themselves.
Camp provides children with the opportunity to discover new interests. The activities offered at camp are different than those encountered by kids in their daily life, and your child may find an activity that peaks his or her interest. The skills learned at camp can be carried into everyday life, and may lead to a new hobby or extracurricular activity.
Children gain independence through the experience of camp. When children are on their own, away from parents and familiar surroundings, they are given an important opportunity to become more independent. They have to think on their own and rely on themselves, the other campers, and the adults at camp, and this builds their independent thinking ability and helps promote healthy self-esteem.
At Creative Learning Academy, our summer camp program in Succasunna, New Jersey, offers children a rich and varied experience. From swimming and sports to arts, crafts, music, and drama, to S.T.E.A.M. and computer activities, to field trips, our three, four and five-day program provide interesting and exciting activities for children from kindergarten through 7th grade. To learn more, call us at (973) 541-8241 or contact us through the website.
When should a child's education begin? School officially starts with kindergarten at age 5, but some say your child's formal education should begin long before this. Are you considering preschool? There are many benefits to providing your child with a well-rounded early education, particularly a full-day pre-primary program.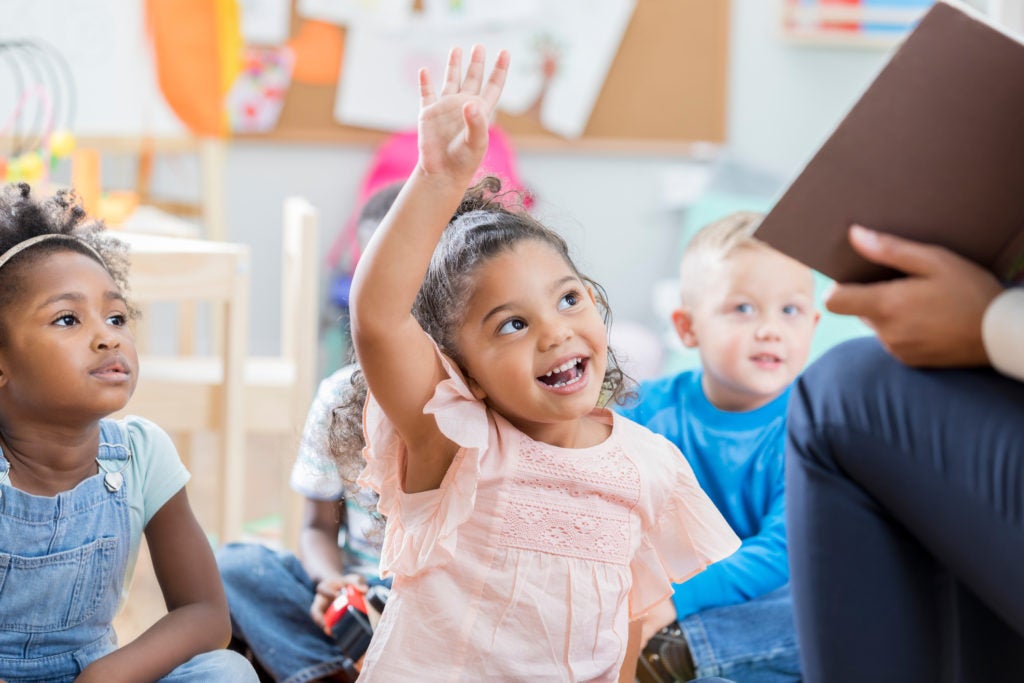 Here are the top seven benefits of enrolling your child in preschool.
Healthy Socialization: It's important for children to socialize with people outside of their family, in a safe environment. This helps them gain self-confidence and promotes healthy social development.
Cooperation & Sharing: Learning to take turns and share with others is important, especially for children who may not have to share with siblings at home. In a learning environment, guided by caring professionals, children learn to play together constructively and cooperatively.
Respect for Others: Learning to respect other people and their belongings can help a child develop a healthy respect for the world around them, too. In a preschool environment, children learn civility and manners, not just through lessons, but through experience.
Teamwork: Knowing how to work in a group is beneficial not just in school, but throughout a person's life. Participating in activities that teach respect for the opinions of others, listening, cooperation, and equality helps preschoolers learn the valuable teamwork skills that will help them get along with others and, eventually, gain employment.
Focus & Attention: When children are given the opportunity to explore the world around them in an environment that helps them learn to listen, follow directions, and participate in group activities, it helps them develop their concentration. During the preschool years, when their brains are developing, and they respond to the world around them with eager interest and a lively imagination, educators have a valuable opportunity to help them learn to focus and pay attention.
Self-Confidence: Interacting positively with teachers and other children can build a child's optimism, self-esteem, and self-confidence. This, in turn, will encourage them to explore their interests, talents, and skills, and developing new skills will lead to further confidence
Exposure to Diversity: When children begin to interact with others at an early age, they learn that each person is special and unique in their own Exposure to other children from different cultural backgrounds, beliefs, and ethnicity can help a child learn to appreciate and accept those differences.
At Creative Learning Academy, we strive to create a safe, fun, reliable space where children can interact, have fun, learn, and get ready for school. Our staff is composed of engaged, responsible, loving adults dedicated to promoting healthy child development. We offer child care programs for infants, toddlers, preschoolers and Pre-K students. To learn more about our programs, please contact us today.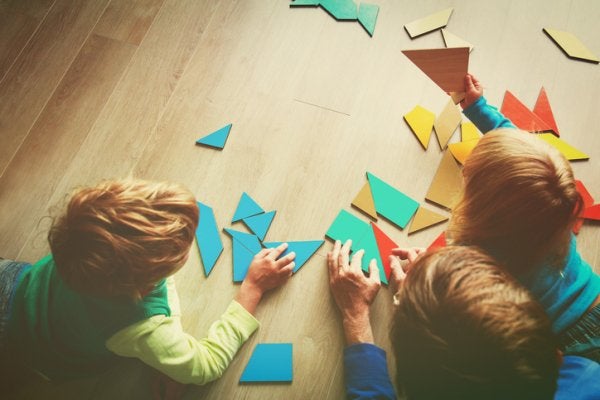 As a parent, you want to make sure you're doing what's best for your little ones, especially when it comes to their education and setting them up to have a great future. Preschool is usually a good step in that direction, but if you're wondering if it actually does benefit your childreb—and how—then you've come to the right place. The Creative Learning Academy has done some research into this matter, and we share some of the results with you here.
Benefits of preschool on academic success
Perhaps the biggest concern many parents have beyond their child's health and happiness is their academic success. You want to do everything possible to help them through school with flying colors, but does preschool really help with that?
One study we found involved the TOP project, or The Opportunity Project, which gave kids high-quality, early education opportunities , and measured their successes from infancy through fourth grade, comparing the results to a control sample of similar kids who hadn't had the early education the TOP participants did. The study found that, by fourth grade, the TOP group scored significantly higher on math and reading tests, had much better attendance, and those with special needs were identified earlier and moved back into mainstream classes sooner.
Another article addressed several similar studies, including the Carolina Abecedarian Project and the Chicago Child-Parent Centers study. In the Abecedarian study, children in the program received high-quality, full-time care from infancy to the age of five, and the study checked on their academic and social standings periodically up to age 21. It was found that those who had taken part in the program were less likely to repeat a grade, less likely to require special needs classes, more likely to graduate high school by the age of 19, and more likely to attend college than those in the control group who hadn't received the program. The Chicago CPC study found similar results: Through age 21, the treatment group was more likely to graduate high school on time and less likely to have been involved in special education.
Other benefits
Academic benefits aren't the only benefits preschool and early education can give your child. In the TOP study, they found that the participants in the study had fewer discipline referrals, used significantly more appropriate behavior, were much better at social interactions, and were significantly more emotionally mature than their classmates who hadn't participated in the project. In the CPC study, it was found that those that participated in the program were also less likely to have been involved in juvenile crimes than those who hadn't.
Tangible difference
The bottom line here is that there is definitely a direct correlation between early education and academic achievement, and while correlation does not always equal causation, the sheer number of studies available that have found the same results suggest that academic achievement is directly affected by early education. Not only that, but preschool and other high-quality forms of early education can cause other developmental benefits, like better social, behavioral, and emotional skills, including a lessened risk of crime involvement. Places like the Creative Learning Center truly benefit your children, and the earlier you get them started, the better their chances of success. Preschool isn't just a nonchalant step to let you get some hours in at work while your child has supervised playtime; preschools help your child in numerous ways across all fields of development, and they have lasting effects on your child's success.
Start your child's preschool journey by calling us today.