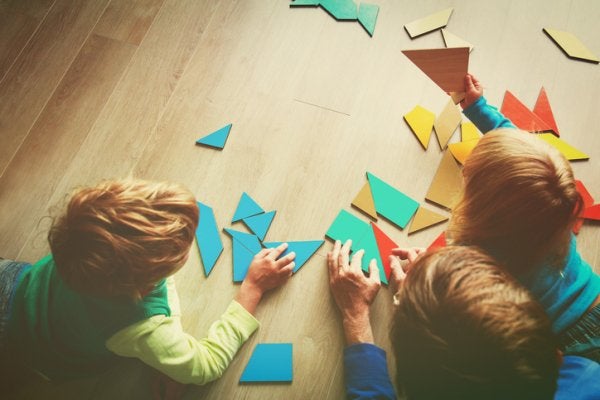 As a parent, you want to make sure you're doing what's best for your little ones, especially when it comes to their education and setting them up to have a great future. Preschool is usually a good step in that direction, but if you're wondering if it actually does benefit your childreb—and how—then you've come to the right place. The Creative Learning Academy has done some research into this matter, and we share some of the results with you here.
Benefits of preschool on academic success
Perhaps the biggest concern many parents have beyond their child's health and happiness is their academic success. You want to do everything possible to help them through school with flying colors, but does preschool really help with that?
One study we found involved the TOP project, or The Opportunity Project, which gave kids high-quality, early education opportunities , and measured their successes from infancy through fourth grade, comparing the results to a control sample of similar kids who hadn't had the early education the TOP participants did. The study found that, by fourth grade, the TOP group scored significantly higher on math and reading tests, had much better attendance, and those with special needs were identified earlier and moved back into mainstream classes sooner.
Another article addressed several similar studies, including the Carolina Abecedarian Project and the Chicago Child-Parent Centers study. In the Abecedarian study, children in the program received high-quality, full-time care from infancy to the age of five, and the study checked on their academic and social standings periodically up to age 21. It was found that those who had taken part in the program were less likely to repeat a grade, less likely to require special needs classes, more likely to graduate high school by the age of 19, and more likely to attend college than those in the control group who hadn't received the program. The Chicago CPC study found similar results: Through age 21, the treatment group was more likely to graduate high school on time and less likely to have been involved in special education.
Other benefits
Academic benefits aren't the only benefits preschool and early education can give your child. In the TOP study, they found that the participants in the study had fewer discipline referrals, used significantly more appropriate behavior, were much better at social interactions, and were significantly more emotionally mature than their classmates who hadn't participated in the project. In the CPC study, it was found that those that participated in the program were also less likely to have been involved in juvenile crimes than those who hadn't.
Tangible difference
The bottom line here is that there is definitely a direct correlation between early education and academic achievement, and while correlation does not always equal causation, the sheer number of studies available that have found the same results suggest that academic achievement is directly affected by early education. Not only that, but preschool and other high-quality forms of early education can cause other developmental benefits, like better social, behavioral, and emotional skills, including a lessened risk of crime involvement. Places like the Creative Learning Center truly benefit your children, and the earlier you get them started, the better their chances of success. Preschool isn't just a nonchalant step to let you get some hours in at work while your child has supervised playtime; preschools help your child in numerous ways across all fields of development, and they have lasting effects on your child's success.
Start your child's preschool journey by calling us today.